The Yellow Dog Project
I found this the other day while online, seemed like an interesting idea and I felt compelled to share the information. The idea originated in Alberta, Canada and has spread to over 45 countries very quickly thanks to social media.
The main goal is to bring an awareness to any dog who has fear, anxiousness, etc around other dogs. I thought this was brilliant! There are many animals who are just hesitant for whatever reason around other dogs.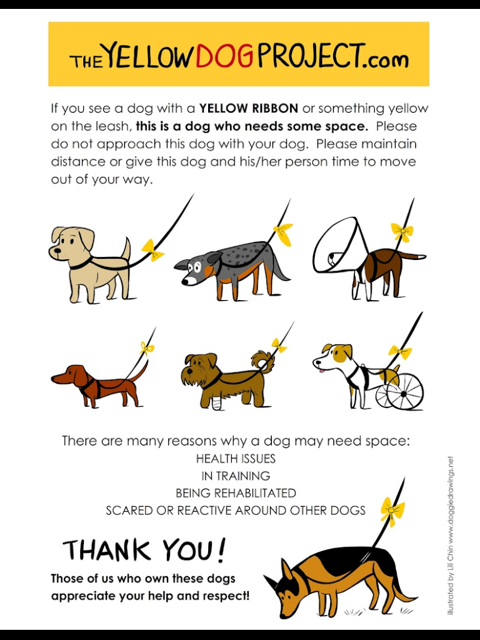 You can follow the progress of this movement on The Yellow Dog Project's Website or their Facebook page (you will need to be logged into Facebook for this link to work).

Let us know what you think about this idea!