Waggers was founded in 2003 to provide loving, dependable pet care to residents throughout the Triangle. Despite growing our business throughout Cary, Morrisville, Apex, Holly Springs and Fuquay over that time our philosophy remains the same, and the sitters we employ represent that goal!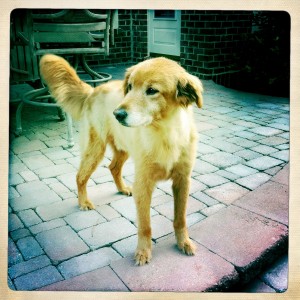 Never worry about who is taking care of your pet again! We offer a free in-home consultation so that you may get to know your sitter and share your pet's routine with them. It's important to us that we keep your pet as close to their normal routine and environment as possible. Once you feel comfortable with your sitter, you sign a contract for service, provide a schedule and keys, and your reservation is set!
We have NEVER canceled service last minute, and we never will.*
At Waggers we believe that each client should develop a relationship with their sitter, and each time they need service the same sitter is retained. In case of scheduling conflicts, we will try to provide a back-up sitter. This back-up sitter will also come to your home and meet you and your pet at no charge!
All of our sitters are insured and carefully screened before we will let them into your home to care for your pets. Once you spend a little time with them, we think you will feel completely comfortable leaving your wonderful pets in their care!
*In case of an emergency, a new sitter will be provided, with your prior approval.