Harley's Impressive Career

There is no easy way to share this news – yet I know so many of our Waggers Family has been concerned and checking in on the status of Harley. Sadly Harley has lost his battle with issues related to cancer, below is the memo that was shared with the Sherriff's Office.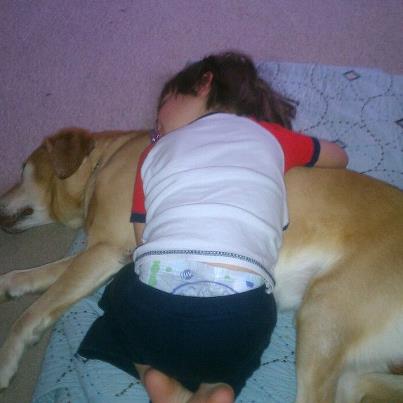 Sheriff's Office Personnel,

It is with great sadness I inform you of the passing of Jimmy Smith's retired canine "Harley". Canine Harley was an outstanding narcotics detection canine with a zeal for work like no other.

Harley's impressive career speaks volumes of his ability and the hard work and dedication put forth by Deputy Smith. Deputy Smith knew for some time this day would come and like any handler regretted choosing the day.

As fate would have it, Harley decided to go out with a bang. The following is a brief outline of the day's events and the moments leading up to Canine "Harley's" departure.

On 3-5-2013 at approximately 1000 hours Deputies Wall, Greene, Smith, Horton, Wilbourne, Williams and Sgt. Johnson were at Kildaire Animal Medical Center on Kildaire Farm Rd near Cary Parkway. While talking in the parking lot Deputies observed a black GMC Acadia wreck into a brick wall then strike a power pole causing the power pole to be split in half.

Deputies immediately began organizing efforts for a vehicle extraction and perimeter containment for traffic control and safety. It was immediately apparent that the subject was deceased and no pulse was able to be obtained. The male was extracted from the vehicle, pulled to safety and CPR was started.

Through a collaborative group effort, traffic was re-routed, a safety perimeter was established, Fire and EMS were routed into the scene and CPR was continued until EMS personnel arrived and took over CPR. Upon EMS arrival the subject still had no pulse and EMS began lifesaving measures and his airway was secured. The subject was put on an AED and received one shock. CPR was continued and the subject was able to be brought back to life. EMS transported the subject alive with stable blood pressure and breathing on his own. Scene operations were turned over to Cary Police Department and Progress Energy staff.

Divine intervention placed Deputies at the right place at the right time. Deputy Smith conducted a follow up on the subject and nursing staff advised he would be fine.

With the passing of Harley, another life was saved and it will be a day to remember.